Lawyers
contrast is always looking for talented junior and experienced lawyers
Open positions
Discover our open positions and opportunities for lawyers.
Boost your career
Are you a law school graduate, a junior or senior lawyer?
And are you looking for a highly experienced team that will enable you to continually challenge
and develop yourself? 

Then contrast might be the law firm for you to take the next step in your career.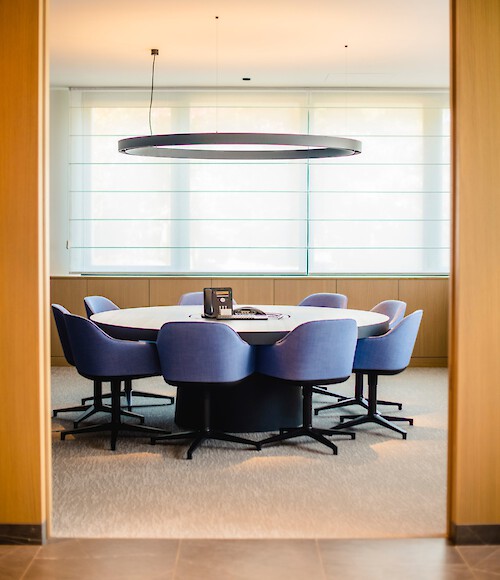 @ contrast
contrast is a niche player focusing on these practice areas:
Experience our culture
contrast aims to make a difference for its lawyers and clients.
Read more about our mission.
Practice and learn
Learn more about our way of working:
Team
We rely on a solid team approach. This means that we assemble a legal case team based on the specific needs of a case. Each member of this team, even our junior lawyers, is assigned a specific task, based on their expertise and experience. Our team approach allows us to handle even the most complex legal matters in an efficient manner. It ensures also a direct involvement of each team member which enables our lawyers to learn on the job and to improve their skills. As part of the team, all of our lawyers will be able to join team events, seminars and trainings.
Clients
We advise and represent international and domestic companies, private and publicly-held, in all aspects of their business dealings. Our team has broad experience in assisting clients active in various sectors.
Academic activities
Our team regularly publishes in leading law journals and with renowned legal publishers. contrast also organizes law seminars which take place at least four times a year. We are also present at several universities as lecturer and as sponsor. Besides client work, lawyers will be involved in those projects.
Training
Our lawyers will be invited to join various team trainings, practice group meetings and seminars. Furthermore every lawyer will be involved in the everyday practice of our firm. They will receive regular feedback on their input so that they develop their skills to a maximum extent. Our contrast training team provides training programme of two years which enables lawyers to improve their soft skills.
Coaching
We value a personal approach. For example: Each junior lawyer is assigned to one of contrast's lawyers who is the lawyer's buddy and first point of contact. Furthermore a personal business plan is established together with each lawyer and discussed on a periodical basis.
Opportunities
Each lawyer will be able to develop his/her career based on a personal career programme.
And choose for unique opportunities!
At contrast you will have the opportunity to develop your career based on a personal career programme. You will work on interesting cases in an international environment. Based on your personal interests, you will also be able to write publications, give presentations at seminars and participate in various training programmes. As a senior lawyer, you will have the opportunity to coach junior lawyers and share your experience with them.
Need proof?
At contrast, the 'solution-minded' Frank Wijckmans and Filip Tuytschaever, who has 'impeccable business and industry knowledge', have a strong track record in high-profile mandates. The firm successfully assisted Global Champions Tour/Global Champions League with obtaining interim measures against the International Equestrian Federation. Volvo Trucks Belgium, Samsung Benelux and Hoppecke are other clients.
THE LEGAL 500
Bart Bellen has a 'very pragmatic and extremely commercial approach which goes beyond the legal advice. He's a good negotiator and is very accessible and responsive', say clients. He advises multinational companies on a range of acquisitions and corporate finance matters, including many US-based clients, using his experience as a member of the New York Bar.
CHAMBERS AND PARTNERS
'Their passion for the job is remarkable; each team member you meet has the same passion and this, combined with their knowledge of how to do their job, makes it easy and enjoyable to work with them.'
CHAMBERS AND PARTNERS